OverView
On way of Huawei and Oppo another China Boom Company OnePlus had Announced a 'Racing' Mobile Phone with British F1 Company MacLaren by tweeting . which is being marketed with the tagline "Salute to Speed". The two companies are looking forward to unlock a new long-term technology partnership as they bring together the legacy of both brands. OnePlus will take the wraps off the new handset on December 11 with OnePlus 6T McLaren Edition.
Features
Globally Xiaomi Mi Mix 3 is the first phone to ship with the 10 GB of Ram. But it would go on sale next year. Another smartphone to feature 10 GB of Ram is Nubia Red Magic Mars. This will go on sale in China from December 7. If the rumours are true, the OnePlus 6T will be Second smartphone armed with the 10GB of RAM and despite the frankly ludicrous amount of RAM squeezed into this flagship handset, the OnePlus 6T McLaren Edition will seemingly still have 'only' 256GB of internal storage which will make it a speed monster.
It is also rumoured to have new Improved "Dash Charging" on the Basis of Oppo's Super VOOC Tech. It expected to be launched on the price of about Rs 50,000.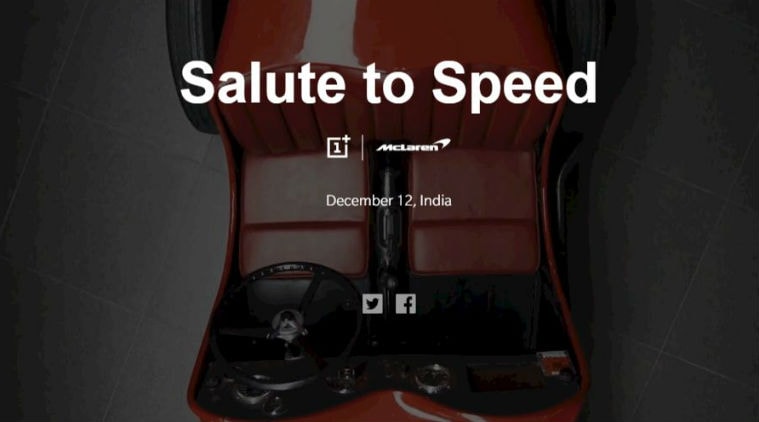 Conclusion
If Your a Rich Person Like Some Unboxing Guru or Own a MacLaren then go for the OnePlus 6T McLaren Edition. But in my opinion buying a Smartphone 10,000 above its actual price is not Worth.As the Trend will Remain only for the 2-3 months and then they will Drop the OnePlus 7.
In my opinion if You are thinking of Buying it Then Then Don't do it and Wait for One Plus 7. If You need a Smartphone now then go for OnePlus 6T or Samsung S9 or Consider Huawei P20 Pro.